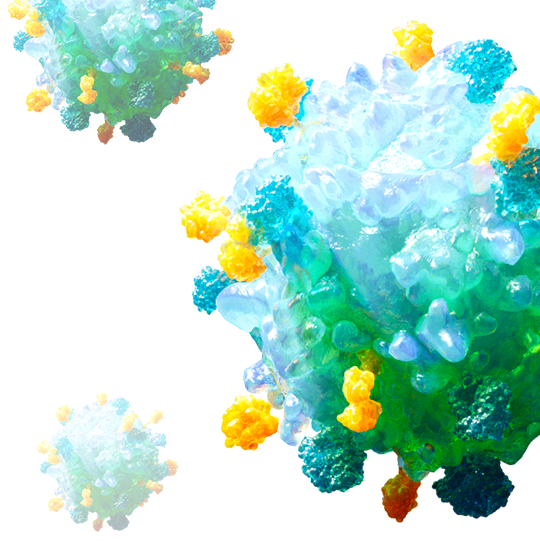 UNLEASHING
THE PROMISE OF
T-CELL THERAPIES.
Cutting-edge science. A fresh approach.
Atara is an allogeneic T-cell immunotherapy company. We're harnessing the natural biology of T cells—our body's most effective weapon in fighting disease—to develop transformative therapies for patients with cancer and autoimmune conditions.
Off-the-shelf approach

Allogeneic T-cell therapies can be readily available for rapid delivery within days.

Scalable manufacturing

Efficient, robust process with the ability to produce over a thousand doses from one healthy donor.

Highly versatile platform

Potential application for a wide range of disease-causing viral and non-viral targets.
We're developing a pipeline of firsts.
Our investigational T-cell therapies target difficult-to-treat Epstein-Barr virus (EBV)-driven conditions, including certain cancers and multiple sclerosis, as well as a wide range of non-EBV-associated diseases. We're the first company ever to receive an approval for an allogeneic T-cell immunotherapy.
Dig deeper.
Explore patient stories, our clinical studies, or visit our investor hub for more information.