Isaac Ciechanover, M.D.
CEO & President
Dr. Isaac Ciechanover is a physician, investor and entrepreneur driven by a passion to improve the practice of medicine. Motivated by the belief that the majority of medical discoveries still lie ahead, he has dedicated the past 20 years to working with entrepreneurs and life sciences organizations to advance medicine through innovation and technology. He founded Atara Biotherapeutics in August 2012. Previously, he was a partner in the life sciences practice at Kleiner Perkins Caufield & Byers. Earlier as Celgene's Executive Director for Business Development, he spearheaded the company's venture capital efforts and led licensing and M&A activities with an aggregate value of more than $6.7 billion. Also at Celgene, he was Global Project Leader for the company's first clinical-stage biologic therapy. Isaac has also held business development and venture capital roles at Amylin Pharmaceuticals, Pequot Ventures' healthcare practice and Pfizer. Intellectually curious (and undeterred by student debt), Isaac holds a B.A.  from Stanford University, an M.Phil. in Epidemiology from Cambridge University, an M.D. from Weill Cornell Medical College and an M.B.A. from Harvard Business School. For fun, he enjoys cycling, scuba diving and building Lego with his two children. His all-time favorite albums are Pink Floyd's "The Dark Side of the Moon," Radiohead's "OK Computer" and Ruggero Leoncavallo's Italian opera, Pagliacci, with Herbet Von Karajan conducting.
Roy D. Baynes, M.D., Ph.D.
Director
Roy Baynes is Senior Vice President Global Clinical Development and Chief Medical Officer at Merck Research Laboratories in Rahway, New Jersey. He was previously Senior Vice President of Oncology, Inflammation and Respiratory Therapeutics at Gilead Sciences and prior to that was Vice President Global Clinical Development and Therapeutic Area (TA) Head for Hematology / Oncology, at Amgen Inc. He graduated as a Medical Doctor and obtained a Master of Medicine and Doctor of Philosophy from the University of the Witwatersrand, Johannesburg, South Africa. He has had a long and distinguished career in the haematology-oncology-and stem cell transplantation fields, including drug development, basic research, clinical practice, clinical research, teaching and administration. He is a member of many international societies, including the American Society of Hematology (ASH) and the American Society of Clinical Oncology (ASCO), and has authored some 150 publications. He has been recurrently named among America's top physicians. Before joining Amgen in 2002, he was the Charles Martin Professor of Cancer Research at the Barbara Ann Karmanos Cancer Institute, an NCI designated Comprehensive Cancer Center, at Wayne State University, Detroit, Michigan, USA.
Eric Dobmeier
Director
Eric Dobmeier is a biotechnology executive with more than 15 years of industry experience. He most recently served as President and Chief Executive Officer of Silverback Therapeutics, a private Seattle-based biotechnology company.  Previously, he was Chief Operating Officer of Seattle Genetics, overseeing business development, corporate communications, manufacturing and program/alliance management activities, as well as corporate strategy initiatives. While at Seattle Genetics, Eric was directly involved in raising more than $1.2 billion in equity capital, and led negotiation and completion of multiple corporate alliances with leading biotechnology and pharmaceutical companies. Prior to that, he was with the law firms of Venture Law Group and Heller Ehrman LLP where he represented technology companies in connection with public and private financings, mergers and acquisitions and corporate partnering transactions. Eric received a J.D. from University of California, Berkeley School of Law and an undergraduate degree from Princeton University.  He is also a director of Adaptive Biotechnologies.
Matthew Fust
Director, Audit Committee Chair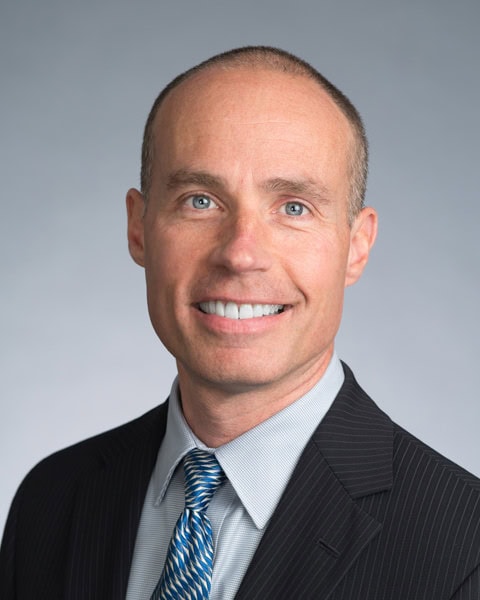 Matthew Fust is an advisor to life sciences companies. He was Executive Vice President and Chief Financial Officer of Onyx Pharmaceuticals from January 2009 through its acquisition in October 2013. From May 2003 to December 2008, Matthew served as Chief Financial Officer of Jazz Pharmaceuticals. From 2002 to 2003, he served as Chief Financial Officer of Perlegen Sciences. Previously, he was Senior Vice President and Chief Financial Officer of ALZA Corporation, where he was an executive from 1996 until 2002. From 1991 until 1996, Matthew was a member of Andersen Consulting's healthcare strategy practice. He received a B.A. from the University of Minnesota and an M.B.A. from the Stanford Graduate School of Business.
Matthew is a director of Dermira, MacroGenics, and Ultragenyx Pharmaceutical.
Carol G Gallagher, Pharm.D.
Director
Dr. Carol Gallagher serves as the Lead Independent Director of Atara Biotherapeutics. She recently joined the life sciences practice of New Enterprise Associates as a Partner. She serves as Chairman of AnaptysBio and as a Director at Millendo Therapeutics.
From 2008-2011, Carol was the president and CEO of Calistoga Pharmaceuticals that developed the first-in-class cancer therapeutic, CAL-101, now known as ZYDELIG. During her tenure as CEO at Calistoga Pharmaceuticals, Carol raised $80 million in venture financing and led the company to a successful exit with the acquisition by Gilead Sciences in April 2011 for $375 million and a total consideration of $600 million. Gilead continued to rapidly advance registration trials of ZYDELIG in patients with certain types of leukemia and lymphoma. In 2014, ZYDELIG was approved in the US and Europe for three indications simultaneously.
Carol studied chemistry at Vanderbilt University and then pursued a clinical background, attaining Bachelor of Science and Doctor of Pharmacy degrees from the College of Pharmacy at the University of Kentucky.
William Heiden
Director
Mr. Heiden is an experienced pharmaceutical and biotechnology executive. He joined AMAG Pharmaceuticals, Inc. (AMAG) in May 2012 as president and chief executive officer. Mr. Heiden is also a member of AMAG's board of directors. Prior to joining AMAG, Mr. Heiden served as president and chief executive officer of GTC Biotherapeutics, Inc. since June 2010. Prior to joining GTC Biotherapeutics, Mr. Heiden was the president and chief executive officer and a member of the board of directors of Elixir Pharmaceuticals, Inc., a pharmaceutical company, from September 2004 until December 2008.
Prior to joining Elixir Pharmaceuticals, Mr. Heiden served as president and chief operating officer of Praecis Pharmaceuticals Incorporated (which was acquired by GlaxoSmithKline plc), from 2002 to 2004. From 1987 to 2002, Mr. Heiden progressed through various positions of increasing responsibility at Schering-Plough Corporation (now Merck & Co.), including managing a number of businesses in the United States, Europe and Canada. Mr. Heiden served on the board of directors of GTC Biotherapeutics, Inc., rVEO Biologics and LFB Biotechnologies S.A.S., a private French biotechnology company. Mr. Heiden holds an M.B.A. from Cornell University's Johnson Graduate School of Management, a M.I.M. degree from the University of Louvain and a B.A. degree from the University of Florida.
Beth Seidenberg, M.D.
Director
Dr. Seidenberg is a founding managing director of Westlake Village BioPartners and a general partner at Kleiner Perkins, a leading venture capital firm. A longtime life sciences investor, she has incubated-invested 13 biotech ventures since January 2006, including ARMO, Arresto, Atara, Cell Design Labs, iPierian, Epizyme, Flexus, TESARO and True North.
Dr. Seidenberg has a demonstrated ability to identify and accelerate medically meaningful molecules through development. Her expertise is grounded in her significant senior level industry experience with leadership roles at Amgen, Bristol-Myers Squibb and Merck Research Laboratories. Most recently, at Amgen, Dr. Seidenberg was chief medical officer and head of global development.
Prior to life science investing, Dr. Seidenberg's career focused on developing new treatments for AIDS, arthritis, asthma, cancer and psoriasis, cardiovascular, metabolic, neurological and renal disorders for over 20 years. During that time, she introduced 10 innovative products to market and achieved over 40 regulatory approvals (including new indications and formulations) on a worldwide scale.
Dr. Seidenberg holds a Bachelor of Science degree in biology and anthropology from Barnard College and attended medical school at the University of Miami School of Medicine. She completed her medical residency at Johns Hopkins University and the George Washington University, and Fellowship at the National Institutes of Health.